Group A and Group B Shares In India Stock Exchange
The listed shares are divided into two categories: Group A shares (also referred to as cleared securities or specified shares) and Group B shares (also referred to as non-cleared securities or non-specified shares).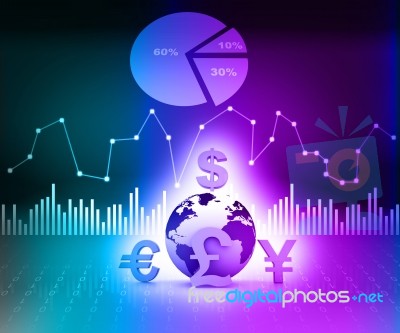 [Post Image Courtesy of CoolDesign at FreeDigitalPhotos.net]
For Group A shares, the facility for carrying forward a transaction from one account period to another is available; for Group B shares, it is not. Group A shares basically represent large, well-established companies that have a broad investor base and are very actively traded.
Since transactions in these shares can be carried forward, these shares attract a lot of speculative trading.
This seems to be the reason why these shares, other things being equal, tend to command higher price-earning multiples. This is clear from the fact that whenever a share is moved from Group B to Group A, its market price rises; likewise, when a share is shifted from group A to Group B market price declines.
The Mumbai Stock Exchange employs several criteria for shifting stocks from the non-specified list to the specified list. The key ones are that the company must have an equity base of Rs. 10 crore, a market capitalization of Rs. 25–30 crore, a public holding of 35 to 40 percent, a shareholding population of 15,000 to 20,000 a dividend paying status and a good growth potential.
Group A and Group B Shares In India Stock Exchange
Reviewed by
Blog Editor
on
Wednesday, December 27, 2017
Rating: