Foreign Direct Investment Through Private Placements or Preferential Allotments In India:
1. The government has reviewed the guidelines pertaining to foreign/technical collaborations under automatic route for foreign financial/technical collaborations with previous ventures/tie-ups in India as per Press Note No. 18 (1998), it has been decided that new proposals for foreign investment/technical collaborations would henceforth be allowed under the automatic route, subject to sectored policies as per the following guidelines.
(a) Prior approval of the government would be required only in cases where the foreign investor has an existing joint venture for technology transfer/trade mark agreement in the 'same' field.
(b) Even in the above mentioned cases, the approval of the government would not be required in respect of the following :
i. Investments to be made by venture capital funds registered with SEBI.
ii. Where the existing joint venture investments by either of the parties is less than 3%; or
iii. Where the existing, venture/collaboration is defunct or sick.
(c) In so far as joint venture to be ordered after the date of dated January, 12, 2005 are concerned, the joint venture agreement may embody a 'conflict of interest' clause to safeguard the interest of joint venture partners in the event of one of the partners desiring to set up another joint venture or a wholly owned subsidiary in the 'same' field of economic activity.
2. Increase in the FDI limits in Air Transport Services (Domestic Airlines) up to 49% through automatic route and up to 100% by Non-resident Indians (RRIs) through automatic routes (No direct or indirect equity participation by foreign airlines is allowed).
3. Foreign investment in the banking sector has been further liberalized by raising, FDI limit in private sector books to 74% under the automatic route including, investment by FIIs.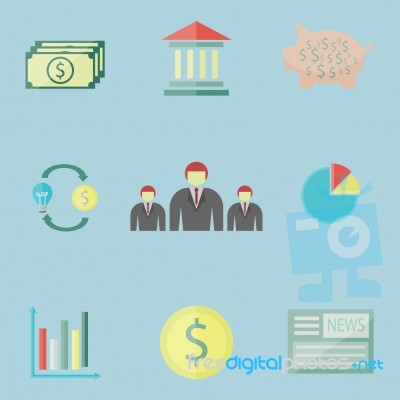 [Post Image Courtesy of Zircunicusso at FreeDigitalPhotos.net]
4. FDI in telecom has been raised to 74% subject to certain security measures. From August 1991 to August 2004, 926 proposals of FDI of Rs. 41,368 crore were approved. The actual FDI inflow of approximately Rs. 5,763 crore between January 2001 and August 2004 alone was about 56% of the total FDI flow in telecom since its inception in 1991. In terms of approval of FDI, the telecom sector is the second largest, after power and oil references.
5. FDI in construction sector has been opened. Still some more sectors vis-à-vis retail mining and pension are under the consideration of the government.
6. A part of FDI comes from NRIs, to oversee the difficulties faced by NRIs government has set up a separate NRI Ministry for facilitating hassle free investment procedure and clearances.
Foreign Direct Investment Through Private Placements or Preferential Allotments In India
Reviewed by
Blog Editor
on
Tuesday, October 03, 2017
Rating: