Factoring in India
Banks provide generally bill collection and bill discounting and with recourse. They provide working capital finance based on these bills classified by amounts maturity wise. Such bills if accumulated in large quantities will burden the liquidity and solvency position of the company and reduces the credit limits from the banks. It is therefore felt necessary that the company assigns these book debts to a factor for taking them off from the balance sheet. This reduces the workload, increases the solvency and improves the liquidity position of the company.
In 1998 a study group under the chairmanship of C.S. Kalyana Sundram was constituted to examine the feasibility of factoring services in India, their constitution, organizational set up and scope of activities. The group recommended the setting up of specialized agencies or subsidiaries for providing the factoring services in India with a professional expertise in credit assessment, debt collection and management of sales ledger, and other related services.
Defaults or delays in collection and repayment can still remain which is the risk to be taken by the factor for a fee. The group has estimated a good potential for this service to the tune of about Rs. 4000 crores mainly emerging a collection problem, and delays in collection and consequential liquidity problems.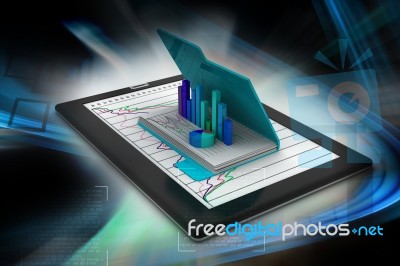 [Post Image Courtesy of Renjith Krishnan at FreeDigitalPhotos.net]
Later the Vaghul Committee report on money market reforms has confirmed the need for factoring services to be developed in India as part of the money market instruments. Many new instruments were already introduced like Participation certificates, Commercial papers, Certificate of deposits etc., but the factoring service has not developed to any significant extent in India.
The Reserve Bank allowed some banks to set up subsidiaries on a zonal basis to take care of the requirements of companies in need of such service. Thus Canara Bank, State Bank of India, Punjab National Bank and a few other banks have been permitted to set up jointly some factor, for Eastern, Western, Northern, and Southern Zones. The progress of the activity did not show any worth while dimension, so far.
Modus of Operations
If a company wants to factor its receivables it submits a list of customers, their credit rating, amount involved in maturity and other terms. If the factor scrutinizes the list of buyers and they are in the approved list, the factor gives its decision of the clients and the amounts they may take all receivables on wholesale discounting basis. The factor then takes all the documents in respect of approved list and pays up to 80% to 90% of the amount due less commission to the company which in turn removes these instruments, from base of accounts and shows cash flow as against bills receivables written off.
Factoring in India
Reviewed by
Blog Editor
on
Tuesday, September 26, 2017
Rating: