NEED FOR WORKING CAPITAL
Working Capital is an essential part of the business concern. Every business concern must maintain certain amount of Working Capital for their day-to-day requirements and meet the short-term obligations.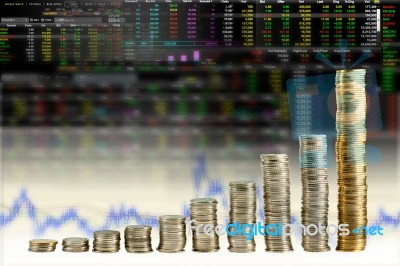 [Post Image Courtesy of Worradmu at FreeDigitalPhotos.net]
Working Capital is needed for the following purposes.
1. Purchase of raw materials and spares:
The basic part of manufacturing process is, raw materials. It should purchase frequently according to the needs of the business concern. Hence, every business concern maintains certain amount as Working Capital to purchase raw materials, components, spares, etc.
2. Payment of wages and salary:
The next part of Working Capital is payment of wages and salaries to labour and employees. Periodical payment facilities make employees perfect in their work. So a business concern maintains adequate the amount of working capital to make the payment of wages and salaries.
3. Day-to-day expenses:
A business concern has to meet various expenditures regarding the operations at daily basis like fuel, power, office expenses, etc.
4. Provide credit obligations:
A business concern responsible to provide credit facilities to the customer and meet the short-term obligation. So the concern must provide adequate Working Capital.
Importance Of Working Capital In Business
Reviewed by
Blog Editor
on
Monday, July 10, 2017
Rating: