Unit Linked Insurance Plan Definition And Meaning
A Unit Linked Insurance Plan or 'ULIP' as it is popularly known is basically a combination of insurance as well as investments, similar to a protection cum savings plan. While a part of the premium paid is utilized to provide insurance cover to the policy holder the remaining portion is invested in various equity and debt schemes. A fund is created from a pool of premiums collected from policyholders and the fund is used to invest in various market instruments (debt and equity) in varying proportions similar to mutual funds.
The significant difference between a protection cum savings plan and a ULIP is that the investment risk in a ULIP is borne bythe policyholder (similar to a Mutual Fund), whereas the risk is borne by the Insurance company in the other case. The Policy holders can select the type of funds (debt or equity) or a mix of both based on their investment need and risk appetite. ULIP policy holders are allotted units and each unit has a net asset value (NAV) that is declared on a daily basis. The NAV is the value based on which the net rate of returns on ULIPs are determined. The NAV varies from one ULIP to another based on market conditions and the fund's performance.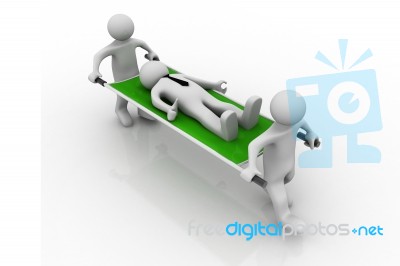 [Post Image Courtesy of CoolDesign at FreeDigitalPhotos.net]
Features Of Unit Linked Insurance Plan
ULIP policy holders can make use of features such as top-up facilities, switching between various funds during the tenure of the policy, reduce or increase the level of protection, options to surrender, additional riders to enhance coverage and returns as well as tax benefits.
Types
Of Unit Linked Insurance Plan
There are a variety of ULIP plans to choose from based on the investment objectives of the investor, his risk appetite as well as the investment horizon. Some ULIPs allocate a larger portion of the invested capital in debt instruments while others purely invest in equity. Again, all this is totally based on the type of ULIP chosen for investment and the investor preference and risk appetite.
Charges for
Unit Linked Insurance Plan
Unlike traditional insurance policies, ULIP schemes have a list of applicable charges that are deducted from the payable premium. The notable ones include policy administration charges, premium allocation charges, fund switching charges, mortality charges, and a policy surrender or withdrawal charge. Some Insurer also charge "Guarantee Charge" as a percentage of Fund Value for built in minimum guarantee under the policy.
Risks Involved In
Unit Linked Insurance Plan
Since ULIP returns are directly linked to market performance and the investment risk in investment portfolio is borne entirely by the policy holder, one needs to thoroughly understand the risks involved and one's own risk absorption capacity before deciding to invest in ULIPs.
Insurance Law And Practice - ICSI
What Is Unit Linked Insurance Plan
Reviewed by
Blog Editor
on
Friday, May 19, 2017
Rating: