What Is Pure Savings And Pensions Policy
Pure Savings And Pensions Policy Definition And Meaning
Pure savings and Pension plans address the risk of living too long. In the age of medical advancement where the mortality rates have declined and life span has increased significantly, it is important that the individual saves enough to meet his financial needs during the age when his earning capacity diminishes. In the Indian context, with the growth of the Indian economy, the nuclear family system is fast spreading and therefore old aged parents are left to fend for themselves. In order to mitigate the risk of not being able to meet financial needs during such old age, the savings and pension plans are effective tools.
These plans should be looked at two parts:
Savings or accumulation stage – Deferred Annuity Plans
Under the deferred annuity plan, the policyholder contributes a small amount on a monthly/quarterly/ annual basis and on maturity, the sum assured is used to buy a pension plan (immediate annuities) that will provide a monthly income throughout retirement. These plans are best when bought at a young age as the corpus depends upon the period of accumulation.
The term of the policy is called deferment period. During this period, the insurance company will invest the lump sum amount on behalf of the policyholder and earn returns on it. The maturity of the policy is called vesting where the accumulated corpus will be used to pay a regular annuity to the policyholder.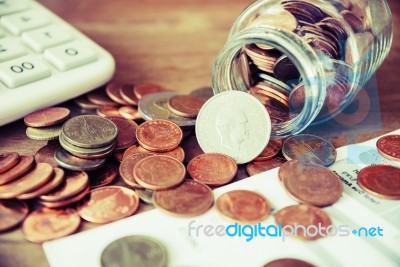 [Post Image Courtesy of JimboPhoto at FreeDigitalPhotos.net]
At the time of vesting the policyholder can decide whether to buy the immediate annuity plan from the same insurance company or some other life insurer of his choice. This option to choose the pension provider is known as the open market option.
At the time of vesting the policyholder will also have the choice of selecting the type of annuity plan that he would like from the annuity options available to him. The annuity payout will depend on the type of annuity chosen and the rates prevailing at the time of vesting.
The deferred annuity plans are available both in traditional and ULIP forms. In India the deferred annuity plans are largely driven by tax benefits.
Payout or annuity stage – Immediate Annuity Plans
An annuity is a series of regular payments from an annuity provider (insurance company) to an individual (called the annuitant) in return for a lump sum (purchase price) or installment premiums for a specified number of years. Annuities are usually sold by life insurance companies. They may be purchased by a single lump sum payment or under a deferred annuity plan. The premium (purchase price) may be made by the person who is to be the annuitant or another annuity purchaser such as the annuitant's employer, other personal benefactor or a pension scheme.
The tax laws in India stipulate that upon vesting of a deferred annuity plan, only 1/3rd of the vested amount can be paid out as a lumpsum and the balance should be necessarily paid out only as annuities.
Some of the types of immediate annuities available in the market are:
− Life Annuity
− Life Annuity with returns
− Joint Life Annuity
− Guaranteed Annuity
− Increasing Annuity
Insurance Law And Practice - ICSI
TAGS
Mobile Phone Tips & Business