What Is Average Clause In Insurance Contract
Average Clause Definition And Meaning
It has been described before , that the insured knows best about the property which he would like to insure. Hence, in his own best interest, while completing the proposal form, he must declare the full value of the property. In the event of a partial loss, the value to the extent it is underinsured would have to be borne by the insured. He would be his own insurer for that portion of the property damaged, which has not been insured because of inadequacy in value insured.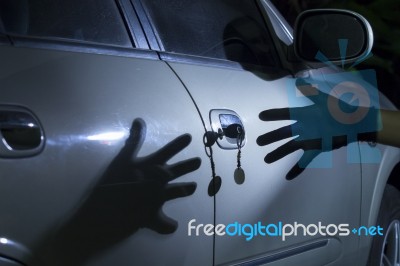 [Post Image Courtesy of Toa55 at FreeDigitalPhotos.net]
Fixing of adequate sum insured is also important from the point of view of the banks or financial institutions that may have advanced money on the security of the insured property. It is sometimes found that the banks or financial institutions do not concern themselves with the adequacy of the sum insured so long as it is sufficient to cover the money advanced by them or at best the full value of the property on which they have advanced money. Invariably in such cases they find the problem only after happening of a loss when the claim amount is suitably adjusted for underinsurance and the full indemnity is not available due to the inadequacy of the sum insured.
Average clause enumerates - If the property hereby insured shall at the breaking out of any insured peril be collectively of greater than the sum insured thereon, then the insured shall be considered as being his own insurer for the difference for the difference, and shall bear a rateable proportion of the loss accordingly.
Every item, if more than one , of the policy shall be separately subject to the condition. Since the purpose of the insurance is to place the insured in the same financial position in which he was at the time of loss, it is necessary that there should be no under-insurance and the sum insured be adequate.
Points to be noted
• The sum insured is always fixed by the proposer.
• It is the limit of Insurer's liability under a policy.
• It is the amount on which the rate is applied to determine the premium payable for the insurance.
• The sum insured should represent the actual value of the property to be insured. Insuring for higher value than the actual value gives no advantage to the insured as payment of claim, if, any, is subject to the principle of indemnity.
• Insuring for value lesser than the actual value makes the insured self insurer for the difference and claim, if any, is subjected to 'average' clause whereby he is penalized for under-insurance.
• In case of joint ownership of any property, the insured can get the claim only in respect of his share. He could, however, insure full value of the property on behalf of other co-owners as well which case the claim, if any, is paid to each co-owner to the extent of their insurable interest.
Insurance Law And Practice - ICSI
What Is Average Clause In Insurance Contract
Reviewed by
Blog Editor
on
Tuesday, May 23, 2017
Rating: