Total Loss and Partial Loss In Marine Insurance
A total loss implies that the subject matter insured is fully destroyed and is totally lost to its owner. It can be:
(a) Actual total loss (or)
(b) Constructive total loss
In actual total loss, the subject matter is completely destroyed or so damaged that it ceases to be a thing of the kind insured. For example, sinking of ship, completely destruction of cargo by fire etc.
In the case of constructive total loss, the ship or cargo insured is not completely destroyed but is so badly damaged that the cost of repair or recovery would be greater than the value of the property saved. For example when a vessel sinks in the deep ocean and the act of retrieving the ship back from the water is so costlier than the cost of ship itself. Then the ship is left to rest and is taken as constructive total loss.
A Partial Loss occurs when the subject matter is partially destroyed or damaged. Partial loss can be:
(a) General average (or)
(b) Particular average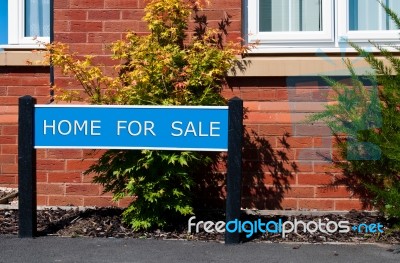 [Post Image Courtesy of Artur84 at FreeDigitalPhotos.net]
General Average refers to the sacrifice made during extreme circumstances for the safety of the ship and the cargo. The loss has to be borne by all the parties who have an interest in the marine adventure. For example, a loss caused by throwing overboard of goods in order to prevent the ship from sinking, is a general average and must be shared by various parties. Particular Average may be defined as a loss arising from damage accidentally caused by the perils insured against. Such a loss is borne by the underwriter who insured the object damaged. For example, if a ship is damaged due to bad weather, the loss incurred is a particular average loss.
Right of subrogation of the insurer
Where the insurer pays for a total loss, either of the whole, or in the case of goods of any apportionable part, of the subject-matter insured, he thereupon becomes entitled to take over the interest of the assured in whatever may remain of the subject-matter so paid for, and he is thereby subrogated to all the rights and remedies of the assured in and in respect of that subject matter as from the time of the casualty causing the loss.
Right of Contribution
Where the assured is over-insured by double insurance, each insurer is bound, as between himself and the other insurers, to contribute rateably to the loss in proportion to the amount for which he is liable under his contract.
If any insurer pays more than his proportion of the loss, he is entitled to maintain a suit for contribution against the other insurers, and is entitled to the like remedies as a surety who has paid more than this proportion of the debt.
Insurance Law And Practice - ICSI
Total Loss and Partial Loss In Marine Insurance
Reviewed by
Blog Editor
on
Tuesday, May 16, 2017
Rating: