Specific Regulations For Insurance Business In India
• Life Assurance Companies Act, 1912 was the first statutory measure to regulate life business.
• In 1928, the Indian Insurance Companies Act was enacted to enable the Government to collect statistical information about both life and non-life business transacted in India by Indian and foreign insurers including provident insurance societies.
• In 1972 with the passing of the General Insurance Business (Nationalisation) Act, general insurance business was nationalized with effect from 1st January, 1973.
• In December, 2000, the subsidiaries of the General Insurance Corporation of India were restructured as independent companies and at the same time GIC was converted into a national re-insurer.
• The IRD Act has established the Insurance Regulatory and Development Authority ("IRDA" or "Authority") as a statutory regulator to regulate and promote the insurance industry in India and to protect the interests of holders of insurance policies.
• The Insurance Act, 1938, broadly provides the ground rules for the operating insurance companies in India. Only Companies formed and registered under the Companies Act, 1956, whereunder the foreign equity is not more than 26%, are allowed (IRDA allows only Public limited companies).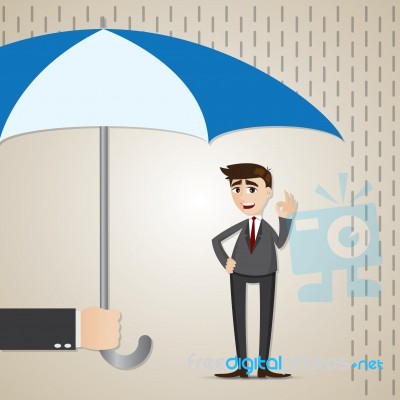 [Post Image Courtesy of ioSphere at FreeDigitalPhotos.net]
• IRDA is vested with powers under the Act to cancel the registration of insurers on certain grounds such as default in complying with the provisions of the Act or Regulations passed thereunder, carrying on business other than insurance business etc.
• An insurance company needs to have a Chief Executive Officer who is also the Principal Officer of the Company.
• An Insurance Agent is a person who, after obtaining a licence from IRDA, is authorized to solicit or procure insurance business on behalf of one Insurance Company with whom the Agent is attached.
• Insurance companies are allowed to pay a consideration called "commission" which is calculated as a percentage of premium on the policies procured by the Agent.
• The Insurance Association shall have two councils – a Life Insurance Council and a General Insurance Council, comprising of the Life and Non-Life insurance companies, respectively, as their members.
• In order to enforce timely reedressal of Customer grievance ,the Insurance Regulatory and Development Authority (IRDA) has issued guidelines for grievance redressal by insurance companies.
• A Non Governmental Organisation or a Self Help Group or a Micro Finance Institution or a Non-profit organisation (Companies registered under Section 25 of the Companies Act, 1956) can be appointed by an insurer to act as a Micro Insurance Agent.
Insurance Law And Practice - ICSI
Specific Regulations For Insurance Business In India
Reviewed by
Blog Editor
on
Thursday, May 18, 2017
Rating: