Regulations For General Insurance Business
• The transactions of general insurance business in India are governed by two main statues, namely the Insurance Act, 1938 and General Insurance Business (Nationalisation) Act, 1972.
• The Insurance Act specifies the restrictions and limitations applicable as specified by the Central Government under powers conferred by section 35 of the General Insurance Business (Nationalization) Act.
• The Motor Vehicles Act, 1988 is an Act of the Parliament of India which regulates all aspects of road transport vehicles. The Act came into force from 1 July 1989.
• Section 146 of the Motor Vehicles Act states that no person shall use, other than as a passenger or allow to use a motor vehicle in a public place unless a policy of insurance which covers the liability to third party on account of death or bodily injury to such third party or damage to any property of a third party arising out of the use of the vehicle in a public place.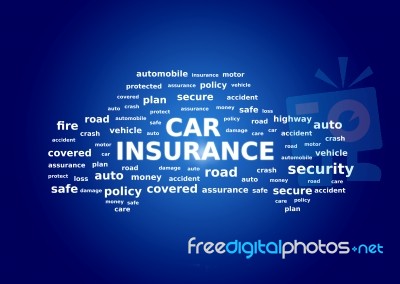 [Post Image Courtesy of Fantasista at FreeDigitalPhotos.net]
• The principle of "no fault" means that the claimant need not prove negligence on the part of the motorist. Liability is automatic in such cases.
• "Hit and run motor accident" is accident arising out of a motor vehicle or motor vehicles the identity of whereof cannot be ascertained in spite of reasonable efforts for the purpose.
• Marine Insurance covers the risks associated with marine adventures. For example, transportation of cargo through ships.
• Insurable interest, in relation to a marine insurance, means the interest which the Policyholder has in the subject matter which has been insured – in such a way that the Policyholder will benefit if the insured property arrives safely or will be prejudiced in case there is a loss or damage to the insured property.
• Public Liability Insurance Act provides for mandatory public liability insurance for installations handling hazardous substances to provide minimum relief to victims of accidents , other than employees.
• Consumer Protection Act is an act of Parliament enacted in 1986 to protect interests of consumers in India. It makes provision for the establishment of consumer councils and other authorities for the settlement of consumers' disputes and for mattes connected therewith.
Insurance Law And Practice - ICSI
Regulations For General Insurance Business
Reviewed by
Blog Editor
on
Tuesday, May 16, 2017
Rating: