Public Liability Insurance Act, 1991
Very often we can notice members of the public are affected because of major accidents in establishments. This Act provides for mandatory public liability insurance for installations handling hazardous substances to provide minimum relief to victims of accidents , other than employees. For example, the Bhopal Gas Tragedy, which arose on account of leakage of the methyl isocynate gas from the Union Carbide plant in Bhopal on 2 and 3 December 1984, resulting into a liability of US$ 470 million for Union Carbide. In a way, this incident led to the enactment of Public Liability Insurance Act in 1991.
The Act imposes no fault liability, i.e. irrespective of any wrongful act, neglect or default on the owner to pay relief in the event of
(a) death of or injury to any person (other than workman) or
(b) damage to property of any person arising out of accident while handling any hazardous substance. No fault liability means that the claimant is not required to prove that the death, injury or damage was due to any wrongful act, neglect or default of any person.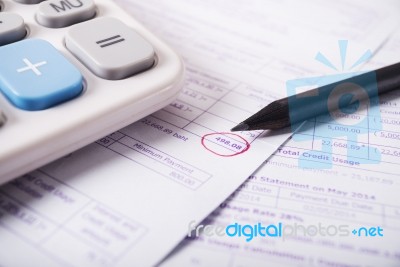 [Post Image Courtesy of JimboPhoto at FreeDigitalPhotos.net]
Amount of relief
The amount of relief payable under Section 3 is as per the schedule incorporated in the Act as follows:
Fatal accident:
`25,000 per person
Permanent total disability:
`25,000 per person
Permanent partial disability:
The amount of relief on the basis of percentage of disablement as certified by an authorised physician
Temporary partial disability:
Fixed monthly relief not exceeding `1,000 per month Upto a maximum of 3 months (provided the victim has been hospitalized for a period exceeding 3 days and is above 16 years of age)
Actual medial expenses:
Upto a maximum of `12,500 in each case mentioned above
Actual damage to property:
Upto `6,000
Compulsory insurance
The liability has to be compulsorily insured under a contract of insurance for an amount of the paid up capital of the undertaking handling any hazardous substance. The maximum aggregate liability of the insurer to pay relief under an award to the several claimants arising out of an accident shall not exceed rupees five crores and in case of more than one accident during the currency of the policy or one year, whichever is less, shall not exceed rupees fifteen crores in the aggregate. Every owner, in addition to premium, has to pay to the insurer an equivalent amount to be credited to the Environment Relief Fund established under the act. The contribution received by the insurer shall be remitted as per the Scheme made by the Government.
Policy exclusions
The policy does not cover the following liabilities:
(a) Arising out of willful or intentional non compliance of any statutory provisions
(b) In respect of fines, penalties, punitive and/or exemplary damages
(c) In respect of damage to property owned, leased etc., by the insured or in his custody. This is not deemed to be third party property. The insured can avail of a separate Material Damage Policy.
Insurance Law And Practice - ICSI
Public Liability Insurance Act 1991
Reviewed by
Blog Editor
on
Wednesday, May 17, 2017
Rating: