Life Insurance Products
Section 2(11) of the Insurance Act, 1938 defines Life Insurance Business as follows: "life insurance business" means the business of effecting contracts of insurance upon human life, including any contract whereby the payment of money is assured on death (except death by accident only) or the happening of any contingency dependent on human life, and any contract which is subject to payment of premiums for a term dependent on human life and shall be deemed to include--
(a) the granting of disability and double or triple indemnity accident benefits, if so provided in the contract of insurance,
(b) the granting of annuities upon human life; and
(c) the granting of superannuation allowances and annuities payable out of any fund applicable solely to the relief and maintenance of persons engaged or who have been engaged in any particular profession, trade or employment or of the dependents of such persons;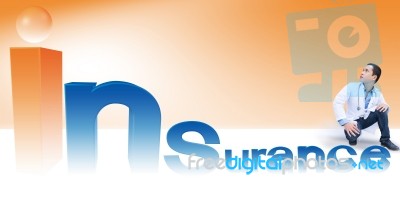 [Post Image Courtesy of Hyena Reality at FreeDigitalPhotos.net]
This definition is proposed to be amended in the Insurance Law Amendment Bill, 2008 where for the words "annuities payable out of any fund", the words "benefit payable out of any fund'' have been substituted;
While under the current Act, health insurance has not been identified as a separate sector, the Bill proposes to introduce a separate sub-section to define health insurance business as follows:
(6C) "health insurance business" means the effecting of contracts which provide for sickness benefits or medical, surgical or hospital expense benefits, whether in-patient or out-patient on an indemnity, reimbursement, service, prepaid, hospital or other plans basis including assured benefits, long term care, overseas travel cover and personal accident cover.
Given the above, life insurance products can be broadly classified into:
(a) Pure protection plans;
(b) Protection cum savings plans;
(c) Pure savings and pension plans;
These can be further classified into:
I. Term insurance & Health Insurance plans
II. Endowment and Money-back plans
III. Whole life plans
IV. Pension and savings plans
V. Unit linked insurance plans (ULIPs)
VI. Variable Insurance plans (VIPs)
Further, apart from stand-alone health insurance companies providing health insurance products, health insurance is also provided by life insurance companies both as riders to other products as well as standalone health plans.
Pure term insurance as well as Pension plans are also structured as Group insurance policies where a homogenous group of lives are covered. Variants of Group insurance are employer-employee groups, lender-borrower groups (credit life), social sector groups etc. In order to effectively regulate the sector, the IRDA has issued various regulations for different types of life insurance products. These regulations stipulate the structure and broad features of different types of products with a view to ensuring protection of policyholders interests as well as robust development of the industry.
Insurance Law And Practice - ICSI
Life Insurance Products
Reviewed by
Blog Editor
on
Tuesday, May 16, 2017
Rating: