IRDA Guidelines For Grievance Redressal In Insurance Business
In order to enforce timely reedressal of Customer grievance, the Insurance Regulatory and Development Authority (IRDA) has issued guidelines for grievance redressal by insurance companies.
A Grievance is defined as an expression of dissatisfaction by a customer on the action or inaction on the standard of service or deficiency of service of an insurance company or any intermediary and asks for remedial action. It is distinguished from inquiry or a request which is seeking information or requesting for a service and are not considered as Grievances.
Every insurance company shall have a designated senior officer at the level of CEO or Compliance Officer of the Company as the Grievance Officer. Further every office of the insurer shall also have a designated Grievance officer for such office.
The process for handing a Grievance is as follows:
(a) Every grievance shall be acknowledged within 3 working days of receipt of grievance, containing the name and designation of the person who will deal with the grievance
(b) The Grievance redressal procedure including the time taken for resolution of disputes shall be mentioned in the acknowledgement
(c) Normally a Grievance shall be resolved within 3 days. However, where it is not possible to resolve within 3 days, the insurer shall resolve the complaint within 2 weeks and shall send a final letter of resolution
(d) Where a complaint is rejected, the reasons shall be clearly stated alongwith the recourse available if the customer is still dissatisfied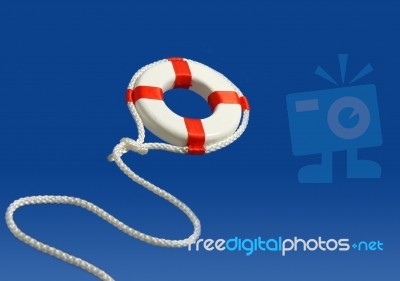 [Post Image Courtesy of Fantasista at FreeDigitalPhotos.net]
(e) Further if the insurer shall inform the customer that if the customer does not come back within 8 weeks from the date of providing resolution, the grievance shall be treated as closed
(f) A grievance can be closed only if the following conditions are satisfied:
1. Where the insurance company has acceded to customer's grievance, upon acceding to the request of the customer
2. Where the insurance company rejects the customer's grievance, upon receipt of a communication from customer accepting the company's resolution
3. Where the insurance company rejects the customer's grievance and the customer does not respond within 8 weeks of receipt of resolution, upon completion of the 8 weeks
4. In all the above instances, the Grievance Redressal Officer shall certify that the Insurance company has discharged its contractual, statutory or regulatory obligations
Every insurance company shall publish the Grievance Redressal Procedure in the website of the insurance company. The Policyholders Protection Committee of the Insurance Company shall receive reports concerning Grievances and shall monitor the process of handling grievances.
Insurance Law And Practice - ICSI
IRDA Guidelines For Grievance Redressal In Insurance Business
Reviewed by
Blog Editor
on
Thursday, May 18, 2017
Rating: