IRDA Guidelines For Financial Inclusion In Insurance Business
Insurance Regulatory and Development Authority (IRDA) has been making immense efforts to educate and empower the common citizens about insurance industry in India and their rights and responsibilities. IRDA has been at the forefront of insurance sector deepening, protecting the rights of policyholders, regulating insurance companies and advisors and bringing about insurance inclusion in India for all segments especially the poor. Some of the steps taken by IRDA for financial inclusion include
1. National Strategy for Financial Education
The Insurance Regulatory and Development Authority (IRDA) has released the draft National Strategy for Financial Education for comments and feedback in Year 2012. The final strategy is yet to be notified by the IRDA.
The National Strategy recognises that financial literacy and financial education play a vital role in financial inclusion and inclusive growth and envisages ways towards creating awareness and educating consumers on access to financial services, availability of various types of products and their features; changing attitudes to translate knowledge into responsible financial behaviour; and making consumers of financial services understand their rights and obligations.
The National Strategy seeks to create a financially aware and empowered India. It aims at undertaking a massive Financial Education campaign to help people manage money more effectively to achieve financial well being by accessing appropriate financial products and services through regulated entities with fair and transparent machinery for consumer protection and grievance redressal.
2. Website on Insurance Education
In an attempt to increase insurance awareness levels across the country, the authority has taken a number of consumer education initiatives and has recently launched an exclusive insurance education website
www.policyholder.gov.in
This website has self-explanatory menus and gives information in simple language on topics such as:
• Buying insurance
• Making a claim
• Policyholder Protection and Grievance Redressal
• Handbooks in 13 languages
• Do's and Don'ts for a policyholder
• Comic series
• Consumer Affairs Annual Booklets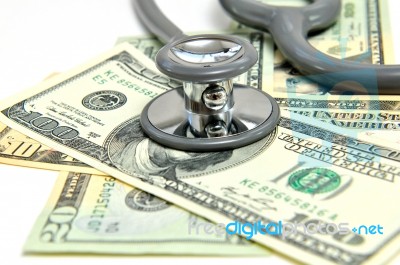 [Post Image Courtesy of Baitong333 at FreeDigitalPhotos.net]
3. Grant of Corporate Agency license to Department of Postal
To promote financial inclusion, insurance regulator Insurance Regulatory and Development Authority (IRDA) has granted corporate agency license to the Department of Post for distributing insurance products.
4. Emphasis on educating insurance agents to weed out mis-selling
India's Insurance Regulatory and Development Authority (IRDA) has been chalking out an ambitious plan to combat mis-selling, a menace that has been haunting the industry for about a decade now, especially after the emergence of equity-oriented insurance products. During fiscal year 2012, the regulator received 1 lakh complaints on mis-selling. IRDA has been emphasizing specialized training to the country's 2.5 million insurance agents after they clear the basic examination to qualify as a licensed agent to sell insurance products. The training, aimed at instilling seriousness among insurance agents about sales as a career and stop unfairly selling insurance schemes just to earn commissions.
Insurance Law And Practice - ICSI
IRDA Guidelines For Financial Inclusion In Insurance Business
Reviewed by
Blog Editor
on
Tuesday, May 16, 2017
Rating: