Insurance Regulatory And Development Authority (IRDA)
The Committee on reforms of the insurance sector under the chairmanship of Shri R N Malhotra, ex-governor of Reserve Bank of India, recommended for the creation of a more efficient and competitive financial system in tune with global trends. It recommended amendments to regulate the insurance sector to adjust with the economic policies of privatization.
The government in pursuance of the recommendation of the committee, decided to establish a Provisional Insurance Regulatory and Development Authority in 1996, to replace the erstwhile authority called the Controller of Insurance constituted under the Insurance Act, 1938, which initially worked under the Ministry of Commerce and later transferred to the Ministry of Finance.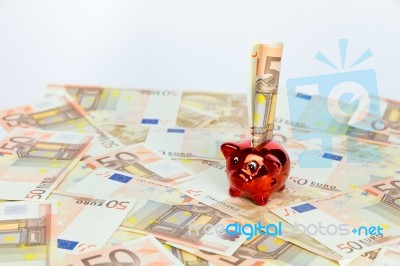 [Post Image Courtesy of Ben Schonewille at FreeDigitalPhotos.net]
Finally, the decision to establish the Insurance Regulatory and Development Authority was implemented by the passing of the Insurance Regulatory and Development Authority Act, 1999. In India, presently after the opening up of the insurance sector, the regulator for the monitoring of the operations of the insurance companies is the IRDA, having its head office in Hyderabad. The regulatory framework mainly aims to focus on three areas, viz.,
• The protection of the interest of the consumers
• To ensure the financial soundness of the insurance industry
• To pave the way to help a healthy growth of the insurance market where both the government and the private players play simultaneously.
Insurance Law And Practice - ICSI
Insurance Regulatory And Development Authority (IRDA)
Reviewed by
Blog Editor
on
Tuesday, May 16, 2017
Rating: