Insurance Core Principles, Standards, Guidance and Assessment Methodology
One strong workstream for the IAIS is the development of the Insurance Core Principles (ICPs), which are not legally binding but de facto high-level good practices of the insurance activities and its supervision. With the support of the IMF/World Bank and their FSAP projects, the ICPs help to converge national regulatory and supervisory set-ups. Besides them, the IAIS concentrates increasingly on cross-border and systemic issues. Thus it is currently in the process of developing the Common Framework (ComFrame) for the supervision of IAIGs. It is additionally entrusted by the FSB with devising an appropriate methodology for the possible identification of G-SIFIs in insurance including creating a list of such entities, similar to that existing for banks.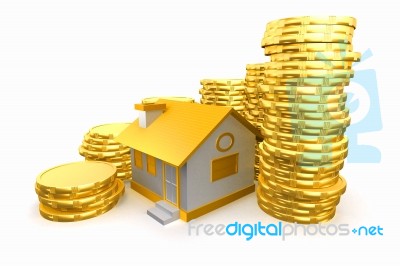 [Post Image Courtesy of Yodiyim at FreeDigitalPhotos.net]
Since 2007, the IAIS has also been heavily engaged in developing international cooperation and information exchange for supervisory purposes with the help of special multilateral agreements and dedicated institutional frameworks. At the end of 2011, 21 member jurisdictions had already signed the Multilateral Memorandum of Understanding (MMoU) (IAIS, 2011b). The list of signatories includes important bodies such as BaFin/Germany, the Australian Prudential Regulation Authority (APRA), the Autorité de contrôle prudentiel (ACP/France), the Comisión Nacional de Seguros y Finanzas (CNSF/Mexico) and the Financial Services Agency (FSA/Japan). The IAIS has always underlined its desire for transparency in its activities for key stakeholders. In 2007, along with the development of periodic meetings with executives of large insurers, systematic observer hearings were introduced which provide a structured way, especially for the important and influential Technical Committee, to discuss key issues with observers from the industry.
Insurance Core Principles (ICPs) framed by IAIS provide the globally accepted framework for Insurance Sector. Many of these principles have been adopted by the Insurance Regulators in the developed and developing countries. It provides common minimum standards which serve as a benchmark for the insurance regulators across the globe.
Need for a Common Standards
(a) Stability of insurance sector is fundamental to the growth of financial services industry. Further it sets the base for protection of interests of policyholders and their beneficiaries which is the fundamental mission of any Insurance Regulator.
(b) The impact of wide range of social, technological and global economic forces is seen in Insurance Industry like other financial industry. Insurance supervisory systems and practices must be continually upgraded to cope with these developments. Insurance and other financial sector supervisors and regulators should understand and address financial and systemic stability concerns arising from the insurance sector as they emerge and their interaction with other financial sectors.
(c) The nature of insurance activity - covering risks for the economy, financial and corporate undertakings and households, when compared with other financial sectors has both similarities and differences. Insurance, unlike most financial products, is characterised by the reversal of the production cycle insofar as premiums are collected when the contract is entered into and claims arise only if a specified event occurs. Insurers intermediate risks directly. They manage these risks through diversification and risk pooling enhanced by a range of other techniques.
(d) In addition to business risks, significant risks to insurers are generated on the liability side of the balance sheet. These risks are referred to as technical risks and relate to the actuarial and/or statistical calculations used in estimating liabilities, and other risks associated with such liabilities. Insurers incur market, credit, liquidity and operational risk from their investments and financial operations, including risks arising from asset-liability mismatches. Life insurers also offer products of life cover with savings content and pension products that are usually managed with a long-term perspective. The regulatory and supervisory system must address all these risks.
(e) Finally, the regulatory and supervisory system must address the increasing presence in the market of insurance groups and financial conglomerates, as well as financial convergence. The importance of the insurance sector for financial stability matters has been increasing which has implications for insurance supervision as it requires more focus on a broad set of risks. Supervisors at a jurisdictional and international level must collaborate to ensure that these entities are effectively supervised so that policyholders are protected and financial markets remain stable; to minimise the risk of contagion from one sector or jurisdiction to another; and to reduce supervisory gaps and avoid unnecessary supervisory duplication.
Insurance Law And Practice - ICSI
Insurance Core Principles, Standards, Guidance and Assessment Methodology
Reviewed by
Blog Editor
on
Thursday, May 18, 2017
Rating: