Insurance Association of India, Insurance Councils and Committees thereof
Section 64A provides for constitution of an Insurance Association of India comprising of all insurers who carry on insurance business in India. The Insurance Association shall have two councils – a Life Insurance Council and a General Insurance Council, comprising of the Life and Non-Life insurance companies, respectively, as their members. An Executive Committee is also constituted under the Section 64F for each of the above two Councils. The Executive Committee of the respective councils shall comprise of the following members:
(a) Two officials nominated by IRDA – one as Chairman and the other as Member
(b) Eight representatives of members of Insurance Association of India elected by the respective members of the Councils
(c) One non-official not connected with any insurance business, nominated by IRDA
(d) Five persons connected with life insurance business (general insurance business for General Insurance Council), nominated by IRDA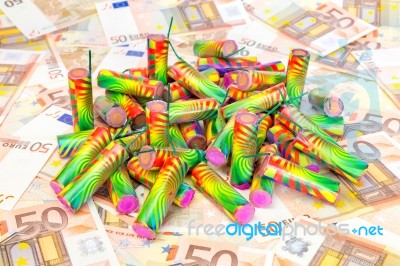 [Post Image Courtesy of Ben SchoneWille at FreeDigitalPhotos.net]
Section 64I empowers Life insurance council, with the approval of IRDA, to authorize its Executive Committee to hold examinations for individuals who wish to qualify themselves as insurance agents and that only such individuals who have passed such examinations shall be eligible for issue of a licence under Section 42.
The Executive Committees of the Insurance Councils act as an advisory body for the Life insurance and General insurance companies for setting up standard of conduct and sound practice and in matters relating to efficient service to policyholders. Further they are also empowered to render advice to IRDA in matters relating to controlling of expenses of the insurance companies.
In this regard it is pertinent to note that Section 40B read with Rule 17D of the Insurance Rules 1939 prescribes limits to expenses of management for insurance companies (the limits are calculated as a percentage of the premiums sourced by the Insurance Companies). In this regard, Insurance councils are empowered to recommend to IRDA for fixing revised limits for a particular insurance company or for groups of insurance companies, having regard to the conditions obtaining in the respective insurance businesses.
Insurance Law And Practice - ICSI
Insurance Association of India, Insurance Councils and Committees thereof
Reviewed by
Blog Editor
on
Tuesday, May 16, 2017
Rating: