The Insurance Act Of 1938 India
This Act was passed in 1938 and was brought into force from 1st July, 1939. This actapplies to the GIC and the four subsidiaries. The act was amended several times in the years 1950, 1968, 1988, 1999. This Act specifies the restrictions and limitations applicable as specified by the Central Government under powers conferred by section 35 of the General Insurance Business (Nationalization) Act. The important provisions of the Act relate to:
Registration:
Every insurer is required to obtain a Certificate of Registration from the Controller of Insurance, by making the payment of requisite fees. Registration should be renewed annually.
Accounts and audit:
An insurer is required to maintain separate accounts of the receipts and payments in each class of insurance viz. Fire. Marine and Miscellaneous Insurance. Apart from the regular financial statements, the companies are required to maintain the following documents in respect of each class of insurance: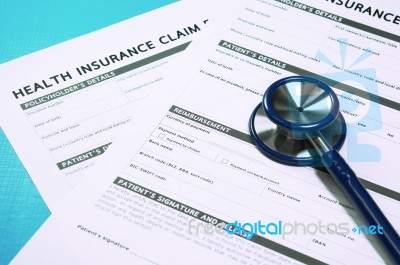 [Post Image Courtesy Of Everydayplus at FreeDigitalPhotos.net]
• Record of Cover notes specifying the details of the risk covered
• Record of policies
• Record of premiums
• Record of endorsements
• Record of Bank guarantees
• Record of claims
• Register of agency force and business procured by each with details of commission
• Register of employees
• Cash Books
• Reinsurance details
• Claims register
Investments:
Investments of insurance company are usually made in approved investments under the provisions of the Act. The guidelines and limitations are issued by the Central Government from time to time.
Limitation on management expenses:
The Act prescribes the maximum limits of expenses of management including commission that may be incurred by an insurer. The percentages are prescribed in relation to the total gross direct business written by the insurer in India.
Prohibition of Rebates:
The Act prohibits any person from offering any rebate of commission or a rebate of premium to any person to take insurance. Any person found guilty would be punished with a fine up to five hundred rupees.
Powers of Investigation:
The Central Government may at any time direct the Controller or any other person by order, to investigate the affairs of any insurer and report to the central government.
Other Provisions:
Other provisions of the Act deal with the licensing of agents, surveyors, advance payment of premium and Tariff Advisory Committee (TAC).
• Prohibition of rebates
• Powers of investigation
• Licensing of agents
• Advance payments of premiums
• Tariff Advisory Committee
Insurance Law And Practice - ICSI
The Insurance Act Of 1938 India
Reviewed by
Blog Editor
on
Monday, May 15, 2017
Rating: