Indisputability of Insurance policies (Section 45 IRDA)
Insurance contracts are contracts of utmost good faith, based on the principles of 'ubberima fidae'. The person taking the insurance policy is expected to disclose the information required in the application form concerning his health, occupation, family history, habits and all other material questions truthfully without withholding any information required.
This is to enable accurate assessment of the risk and fixing of the premium by the insurer accordingly. Since only the person taking the insurance is privy to the personal information, obligation to truthfully disclose lies with the person taking the insurance. If there is any misstatement or concealment of a material fact (any information which would have impacted the decision to accept the risk), the insurance company has the right to cancel the contract (repudiation) and deny the policy benefits.
Section 45 however, places burden on the insurer's right to repudiate beyond 2 years from the date the policy was affected. In such cases, the insurer has to prove the following 3 points in order to repudiate any policy benefit: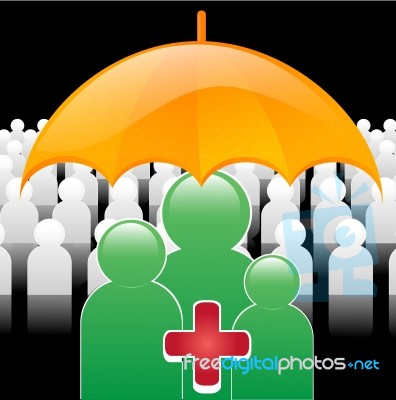 [Post Image Courtesy of DigitalArt at FreeDigitalPhotos.net]
(a) Statement(s) made in the proposal for insurance or in any medical report or any other document leading to issue of policy was inaccurate or false on a material matter (i.e. on a matter which could have affected judgment of underwriter)
(b) The statements were made with fraudulent intention
(c) The policyholder knew at the time of making the statement that it was false or knew that material facts were suppressed
However, the insurer's right of calling for proof of age even after 2 years subsequent to issuance of policy and adjusting the terms of the policy accordingly would not be affected by the provisions of the above section.
Insurance Law And Practice - ICSI
Indisputability of Insurance policies (Section 45 IRDA)
Reviewed by
Blog Editor
on
Friday, May 05, 2017
Rating: