Health Insurance plan
Health Insurance Policy
A health insurance plan provides a pure risk cover where the sum assured becomes payable upon the life assured being diagnosed of certain identified illness during the term of the policy. Health insurance is also popularly known as Medical Insurance or Mediclaim that covers medical expenses including hospitalization expenses. The type and amount of health insurance depends upon the scope of illnesses covered and the extent of expenses required to be covered.
Health insurance benefits are also available as riders in group insurance plans. While life is very uncertain, a person may not stay healthy and fit throughout their life. Therefore it is prudent to have health cover at every stage of life. If a major illness like heart failure is diagnosed and the funds for treatment cannot be immediately arranged. It may lead to loss of life. If the family resorts to costly personal loans for treatment and the life of the person cannot be saved then the family could incur huge debts. Having health insurance cover can help to overcome this problem.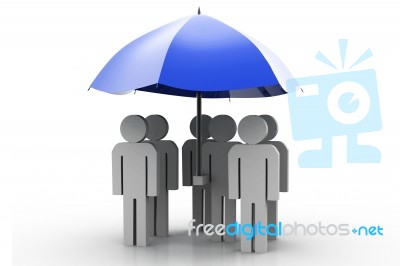 [Post Image Courtesy of Cool Design at FreeDigitalPhotos.net]
The age of a person at the time of taking the health cover is very vital. Usually health plans are annually renewable policies, the cost will increase as the person gets older, regardless of the age of the policyholder when the policy commences.
Some of the critical illnesses that are usually covered under a health insurance plan are:
− Blindness
− Stroke
− Major organ transplant
− Multiple Sclerosis
− Paraplegia
− Arota Surgery
− Kidney failure
− Heart attack
− Cancer
− Coma
The list of illnesses differs between various health plans of different insurance companies and the premium would also differ according to the illnesses covered.
Insurance Law And Practice - ICSI
Health Insurance plan
Reviewed by
Blog Editor
on
Monday, May 15, 2017
Rating: