General Procedure For Claim Settlement In General Insurance
The general procedure for seeking claim settlement is same in most forms of General Insurance. The presentation of claim settlement is as given below:
Step 1 – Intimation/Submission of the Claim by the Insured
The insured would intimate the insurance company of the occurrence of a peril or risk which has caused loss of or damage to the insured property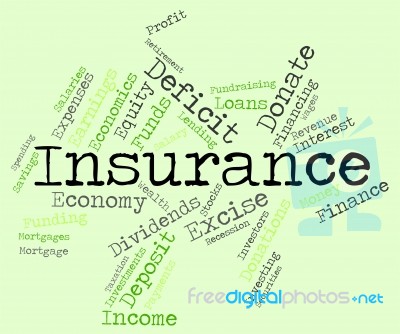 [Post Image Courtesy of Stuart Miles at FreeDigitalPhotos.net]
Step 2 – Evaluation/Registration of Claim
The insurer would briefly initiate process check –
(i) Whether the policy has been issued by the insurer
(ii) Whether the policy is in existence
(iii) Whether correct premium has been received by the insurer
(iv) Whether the peril causing loss/damage is an insured peril
If the insurer is not satisfied and the necessary elements of insurance are not present, it may repudiate the insurance claim and intimate the insurer about the repudiation. In some cases, the insurer may ask for some other inputs about the insurance claim which he thinks necessary for processing the claim further. If on receipt of the additional input, the insurer is not satisfied, he may repudiate the claim and intimate the insured about the repudiation of claim. Only after getting satisfied about the claim, the insurer initiates the next step for claim processing.
Step 3 – Appointment of surveyor/loss assessor/investigator etc.
The insurer would immediately arrange for surveyor to be appointed who would look into the circumstances of the loss, assess the actual loss suffered in money terms and that which can be indemnified in terms of the contract, advise the insurer regarding compliance of the various terms conditions and warranties under the contract etc.
The loss assessor has also to advise the client on various aspects of loss mitigation, limitation, salvage. Loss investigation including forensic investigation and analysis may also come under the purview of a professional investigator.
Acid tests applied by the surveyor of the various principles – insurable interest, utmost good faith, proximate cause and of course contribution, help in deciding ultimately, if a claim is payable as well as quantum payable.
If the claim is not paid within the same financial year in which it occurred, then the surveyor's assessment would enable the adequate provisioning for the claim in its financials.
Step 4 – Settlement of claims
The insurer would ensure claims are settled on the receipt of the final report from the surveyor, generally within the TAT (Turn around time) stipulated by various regulations and committed by the insurance company.
Step 5 – Recovery
The next step for the insurance company, in certain cases is initiating process for recovery from the third person who is party – eg in marine cargo transit claims – recovery proceedings, as per applicable statutes are initiated against carriers. In motor third party liability claims – awards are settled with victims of any motor accident and action instituted against the owner of the vehicle for recovery.
Insurance Law And Practice - ICSI
General Procedure For Claim Settlement
Reviewed by
Blog Editor
on
Friday, May 19, 2017
Rating: