General Insurance Business
Insurance other than 'Life Insurance' falls under the category of General Insurance. General Insurance comprises of insurance of property against fire, burglary, etc., personal insurance such as Accident and Health Insurance, and liability insurance which covers legal liabilities. There are also other covers such as Errors and Omissions insurance for professionals, credit insurance, agricultural insurance, etc. Non-life insurance companies have products that cover property against fire and allied perils, flood storm and inundation, earthquake and so on. There are products that cover property against burglary, theft etc. The non-life companies also offer policies covering machinery against breakdown, there are policies that cover the hull of ships and so on. A marine cargo policy covers goods in transit including by sea, air and road.
Further, insurance of motor vehicles against damages and theft forms a major chunk of non-life insurance business. In respect of insurance of property, it is important that the cover is taken for the actual value of the property to avoid being imposed a penalty should there be a claim.
Personal insurance covers include policies for Accident, Health etc. Products offering Personal Accident cover are benefit policies. Health insurance covers offered by non-life insurers are mainly hospitalization covers either on reimbursement or cashless basis. The cashless service is offered through Third Party Administrators who have arrangements with various service providers, i.e., hospitals. The Third Party Administrators also provide service for reimbursement claims. Sometimes the insurers themselves process reimbursement claims.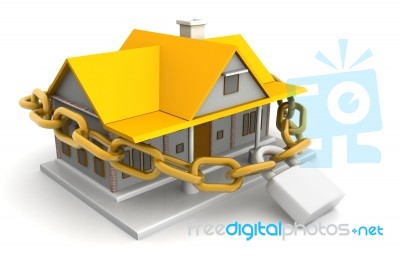 [Post Image Courtesy of BlueBay at FreeDigitalPhotos.net]
Accident and health insurance policies are available for individuals as well as groups. A group could be a group of employees of an organization or holders of credit cards or deposit holders in a bank etc. Normally when a group is covered, insurers offer group discounts.
Liability insurance covers such as Motor Third Party Liability Insurance, Workmen's Compensation Policy, etc., offer cover against legal liabilities that may arise under the respective statutes— Motor Vehicles Act, The Workmen's Compensation Act, etc. Some of the covers such as the foregoing (Motor Third Party and Workmen's Compensation Policy) are compulsory by statute. Liability Insurance not compulsory by statute is also gaining popularity these days. Many industries insure against Public liability. There are liability covers available for Products as well.
There are general insurance products that are in the nature of package policies offering a combination of the covers mentioned above. For instance, there are package policies available for householders, shop keepers and also for professionals such as doctors, chartered accountants etc. Apart from offering standard covers, insurers also offer customized or tailor-made ones. Industries also need to protect themselves by obtaining insurance covers to protect their building, machinery, stocks, etc. They need to cover their liabilities as well.
Financiers insist on insurance. So, most industries or businesses that are financed by banks and other institutions do obtain covers. Most general insurance covers are annual contracts. However, there are few products that are long-term. It is important for proposers to read and understand the terms and conditions of a policy before they enter into an insurance contract. The proposal form needs to be filled in completely and correctly by a proposer to ensure that the cover is adequate and the right one. Unlike Life insurance, General insurance contracts are based on indemnity of the loss incurred by the insured.
Therefore, the losses will have to be measured accurately. The Surveyor and Loss Assessor, as we saw in one of the earlier Chapters, play a crucial role in assessing the extent of damages to arrive at the compensation. While assessing the loss on account of fire accident to a Car could be relative simple, it becomes complex in certain cases for example, Public Liability insurance. Therefore, it is important for the reader to appreciate how the framework around determination of liability in General insurance operates in India.
Insurance business is one of the most highly regulated businesses globally for reasons of equity and efficiency. It has a well-defined regulatory and legislative framework to operate. Insurance law by itself is both unique and comprehensive because it operates within the limitations of all the other governing legislations and ensures the legal provisions by incorporating the same in its various policies. The transactions of general insurance business in India are governed by two main statues, namely:
• The Insurance Act, 1938
• General Insurance Business (Nationalisation) Act, 1972
Insurance Law And Practice - ICSI
General Insurance Business
Reviewed by
Blog Editor
on
Tuesday, May 16, 2017
Rating: