Important features of Insurance policy document
Conditions
– These describe the various conditions which must be followed or eschewed by the insured and may be quite detailed, depending on the nature of the risk and the extent and duration of cover required.
The conditions mention under what circumstances the policy would pay and the precautions safeguards to be taken by the insured, eg duty of assured consition prescribes that the insured must take all those steps necessary to mitigate the loss, as if he was not in fact insured. Other terms and conditions would related to arbitration, durty to disclose material facts including any amendment/alteration in the risk or subject matter of insurance. There are certain clauses such as cancellation, arbitration, jurisdiction etc which are recommended in every contract.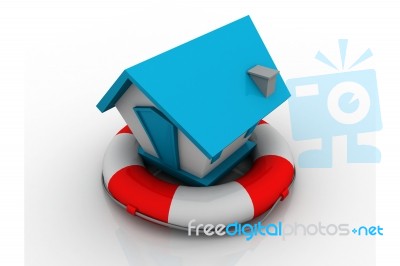 [Post Image Courtesy of CoolDesign at FreeDigitalPhotos.net]
Implied Conditions And Express Conditions
Generally, express conditions are those that require the insured to do something – eg. in cargo insurance transit by road during monsoon. There are two types of express conditions,
(i) conditions, which are applicable to all policies of that class and are therefore, printed on the policy document.
(ii) Special conditions, which are applicable only to that specific policy. The special conditions are thus handwritten or typed or rubber-stamped on the policy. (e.g.,type of packing, compulsory excess, unloading survey, etc.)
Implied are those , which are so basic and material that their existence forms the very basis of the policy and cannot be In the absence of express conditions, the insurance contract is subject to implied conditions, which relate to
(i) Good faith
(ii) Insurable interest
(iii) Subject matter of insurance
(iv) Identification of the subject matter
Implied conditions can be expressed in a policy explicitly, or can be modified or excluded by the express conditions.
All conditions whether expressed or implied are the operative clauses of a policy. They are recited as conditions to be fulfilled by the insured for assuming the right to recover under the policy.
Conditions Precedent And subsequent to the contract
These are conditions which are there prior to entering into a contract, which may be material to the contract being executed by either party. Whereas, conditions subsequent are due to the occurrence of a material event which may require the insurer to avoid the contract condition subsequent to policy incepting, like discovery of a fraud or gross misrepresentation which alters the basic circumstances under which the contract was accepted.
Insurance Law And Practice - ICSI
Important features of Insurance policy document
Reviewed by
Blog Editor
on
Tuesday, May 23, 2017
Rating: