Broad Classification Of Insurance
Types Of Insurance
A very broad classification of insurance is life and non-life. A more rational classification would be life insurance and other than life or, general insurance products. Life insurance is more properly understood as assurance of life; the very basis of insurance being indemnity and loss of life being invaluable, loss of life is the ultimate peril, which no one can indemnify.
The value of human life being beyond measure, it is sought only to assure to the insured, that there would be compensation payable on the life assured. Even in general insurance, indemnification is broadly divided into indemnity and benefits policies – on the basis that policies dealing with human lives seek to restore or give some benefits to compensate for losses or damages or illnesses suffered.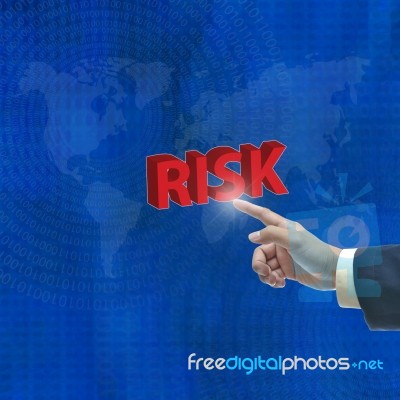 [Post Image Courtesy of ArztSamui at FreeDigitalPhotos.net]
Indemnification, on the other hand deals with subject matters other than lives. General insurance is broadly classified -
1. Fire Insurance
– losses insured are against fire and special allied perils such as , storms, floods, tempests, earthquakes, inundations, lightning strikes, land subsidence, including losses on account of business interruption, delays in start up , loss of profits or consequential loss etc.
2. Marine insurance
– (something of a misnomer as it deals with transit through air, road and post as well). Marine insurance branch deals with Cargo and Hull insurances.
3. Transit insurance of all types of goods, in transit
– whether be sea, air road, rail, post or courier etc is insured under cargo insurance. Hull insurance deals with insurance of the hul (bottom or the body of all types of vessels-from ocean liners to small boats) and related machinery.
4. Miscellaneous Insurance
– Again, what does not come under the purview of the former two broad categories is included in Micellaneous insurance – this would include automobile insurance, health insurance liability, personal accident insurance etc.
Of late, categorization of insurance is based on functionality as follows:
5. Insurance of Property and engineering
– including fire and engineering, auto insurance, aviation and the like including cargo and hull insurance.
6. Insurance of persons
- This covers Casualty and Accident case, personal accident products, Health insurance .
7. Liability Insurance
- This covers all liability lines including motor third party liability, workmen's compensation, product and public liability etc.
8. Interests Insurance
– This covers Fidelity guarantee, bankers blanket indemnity etc
The primary facility of general insurance is the adaptability of insurance covers to suit every eventuality or to be customized to meet the needs of the proposer. There is a plethora of insurance products in every class of insurance; a customer centric service industry, insurers are increasingly adapting products and processes to satisfy and even delight customers.
Insurance Law And Practice - ICSI
Broad Classification Of Insurance
Reviewed by
Blog Editor
on
Monday, May 22, 2017
Rating: