Who Is A Reinsurance Broker
Reinsurance Broker Definition And Meaning
A Reinsurance broker arranges for reinsurance contracts between direct insurers and reinsurance companies. Reinsurance is a contract under which insurance companies can pass on the risk they assume under the policies issued by them, to yet another insurance company (called reinsurer). Therefore, the insurance company which issues the policy becomes the Policyholder under the reinsurance contract entered into with a reinsurer.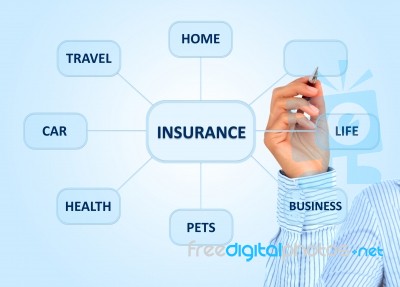 [Post Image Courtesy of Fantasista at FreeDigitalPhotos.net]
A broker can be an intermediary who can arrange reinsurance contracts with reinsurance companies. Except for GIC, the National Reinsurer, all the other reinsurance ompanies doing business in India are located abroad. Therefore the role of reinsurance brokers in getting a best deal for insurance companies cannot be undermined.
Insurance Law And Practice - ICSI
Who Is A Reinsurance Broker
Reviewed by
Blog Editor
on
Friday, April 21, 2017
Rating: