INTRODUCTION:
Finance is the lifeblood of business concern, because it is interlinked with all activities performed by the business concern. In a human body, if blood circulation is not proper, body function will stop. Similarly, if the finance not being properly arranged, the business system will stop. Arrangement of the required finance to each department of business concern is highly a complex one and it needs careful decision. Quantum of finance may be depending upon the nature and situation of the business concern. But, the requirement of the finance may be broadly classified into two parts:
Long-term Financial Requirements or Fixed Capital Requirement:
Financial requirement of the business differs from firm to firm and the nature of the requirements on the basis of terms or period of financial requirement, it may be long term and short-term financial requirements. Long-term financial requirement means the finance needed to acquire land and building for business concern, purchase of plant and machinery and other fixed expenditure. Long-term financial requirement is also called as fixed capital requirements. Fixed capital is the capital, which is used to purchase the fixed assets of the firms such as land and building, furniture and fittings, plant and machinery, etc. Hence, it is also called a capital expenditure.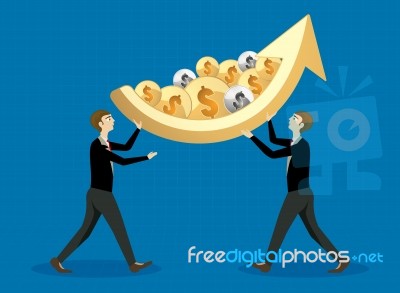 [Post Image Courtesy of Mapichai at FreeDigitalPhotos.net]
Short-term Financial Requirements or Working Capital Requirement:
Apart from the capital expenditure of the firms, the firms should need certain expenditure like procurement of raw materials, payment of wages, day-to-day expenditures, etc. This kind of expenditure is to meet with the help of short-term financial requirements which will meet the operational expenditure of the firms. Short-term financial requirements are popularly known as working capital.
Sources Of Business Finance
Reviewed by
Blog Editor
on
Wednesday, March 01, 2017
Rating: