Get a Loan Without Collateral In Nigeria For Your Business:
It is quite a pity that many young and promising entrepreneurs today find it very difficult to access loans with which to fund their beautiful business ideas and give shape to their dream profitable business ventures. Getting a loan especially in Nigeria and Africa as a whole has turned out to be a discouraging process for most business owners and prospective entrepreneurs too. The negative effect of this trend can be seen vividly as many promising business ventures shut down, crumble and go into extinction on daily basis as all the channels that will facilitate their easy access to loans and small scale business funding facilities have all but vanished given the present economic recession in the country.
Bearing this in mind, I have made a deep research into the possible sources of loans and finance in general which smart business owners and entrepreneurs in Nigeria can take advantage of so as to build their respective businesses, grow them big and also settle their current financial obligations. Such loans are mainly short term and medium term loans which can go for a period of 3 years or less granting the borrower very convenient and flexible payback schedules for the lump sums and the moderate interests as well.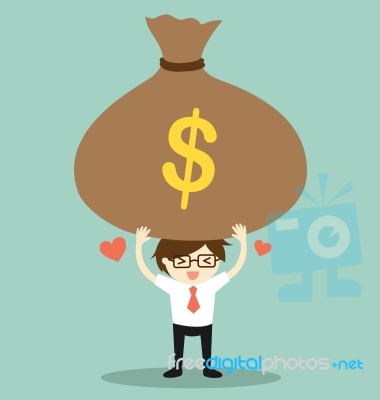 [Post Image Courtesy of Aechan at FreeDigitalPhotos.net]
Mainly, the requirement for being eligible to get your loans from these credible sources is that the business owner must have an exisiting business with the prospects of running it into the unforseeable future. Thus, you will get a loan without collateral as soon as you apply for it.
The notable institutions where you can get a loan without collateral in Nigeria free of charge for your business finance are as follows:
(1).
C24.ng:
Feel free to contact them at
www.c24.com.ng
and apply for your loans. They are one of the fastest loan services in Nigeria and you do not need to provide them any collateral or go through cumbersome paperworks to get loans from them. Thus, you can get quick cash as soon as you need it. Also, you can call them on 0700 0273 34824 for more details and information.
(2). The Youth Business Initiative:
Feel free to meet them at No. 252 Herbert Macaulay Road, Alagomeji B/Stop, Yaba, Lagos State. However, you must be between 18 years to 35 years of age for you to access quick loans from them.
(3). Divine Success Plc.:
This notable loan and credit company is located at
Kitchen Tower (beside Big Treat fast food and restaurant) around
Omole Junction,
Ikeja, Lagos state. You can also
Contact them on phone through 08025792482 or 08038145326. To get started with them, you need to
open an account with an initial sum of N1, 000 which will expressly enable you to get loans as much as N500,000 in a lump sum. Feel free to give them a trial today.
(4). Loans and Jobs Nig Ltd:
They operate their business at No.
21 Oladunjoye Street,
Ikotun, Last B/Stop,
Lagos State. Call them on phone through
08085093573 for further details and information on how their system works.
(5). The Online Co-operative Scheme (AJO or ESUSU):
In this scheme, you will be tasked to contribute N9, 000 once for four members and in return, you will get free access to as much as N510,000 free loan sum in a space of 2 months to 3 months without havning any need to fulfil any other tedious conditions like the provision of collaterals or bank account details. Interestingly too, you will never pay interests on their loans and there is no defined repayment plan or chart. Thus, you pay at your convenience. Kindly collect your form from them by reaching them on 08034814464. You will also get further details.
(6). The Nigerian Bank of Industry
(BOI):
The
Bank of Industry is situated at House 23 Marina Street, Lagos Island, Lagos state. Visit them for your business loans and fundings as well.
(7). The AB Microfinance Bank Limited:
Their official website address is
http://www.ab-mfbnigeria.com
. You cann also visit their head office in Ikeja at No. 9, Oba Akran Avenue, Ikeja, Lagos state or call them on 01-4482155-8. You can as well visit other AB Microfinance Bank Limited Branches nearest to you and quickly apply for business loans free. Such bracnches includes:
APAPA: 74 Mobil Road, Ajegunle, Apapa, Lagos State. Their phone number is 07098731733-6.
OSHODI:
101 Oshodi-Apapa Expressway, by Oshodi Oke Bus Stop Opposite Mecure Healthcare Limited, Oshodi, Lagos State. Their phone number is 07098119475-8.
SURULERE:
29B Itire Road, Surulere, Lagos state. Their phone number is 07098120791-4.
IYANA-IPAJA: 319 Ipaja Road, Opposite Government College, Iyana-Ipaja, Lagos state. Their phone number is 07098124105-8.
KETU:
56 Ikosi Road, Ketu, Lagos state. Their phone number is 07098731737-40.
(8). The Pearle Trade Limited: Visit them today at
AIT Road, Alagbado, Lagos state. Call them on phone through
08060811692.
Moreover, the web adresses of many other legitimate institutions and reputable bodies from where you can get personal loans and business loans in Nigeria as much as N10,000,000 in a single application whithout needing to provide any collateral or fulfil other herculean conditions are as follows:
(9). CreditVille-Ng.Org
(10). QuickCheck.Ng
(11). AssuredIncomeCreditFund.com
(12). SC.com
(13). TopCheck.Com.Ng
(14). Zedvance.Com
(15). IOUMoney.Com.Ng
(16). SnapCredit.Ng
(17). UTNigeria.Com
(18). AellaCredit.Com
(19). Rosabon-Finance.Com
(20). SalaryAdvanceNG.Com
Finally, take good note that the way you package and present yourself and your loan application too goes a long way to speak either well or bad of you as long as getting loans and credit facilities from these aforementioned institutions and organizations is concerned. So always be positive and realistic as you interact with them for the best experience. Feel free to contact them as soon as possible so that you can quickly get loans to support your business anytime you want. Cheers and have a wonderful time over there!
20 Places to Get FREE Money And Loans Without Collateral In Nigeria
Reviewed by
Blog Editor
on
Sunday, March 12, 2017
Rating: