INTRODUCTION TO FINANCIAL STATEMENT ANALYSIS:
A financial statement is an official document of the firm, which explores the entire financial
information of the firm. The main aim of the financial statement is to provide information
and understand the financial aspects of the firm. Hence, preparation of the financial
statement is important as much as the financial decisions.
MEANING AND DEFINITION OF FINANCIAL STATEMENT:
According to Hamptors John, the financial statement is an organized collection of data
according to logical and consistent accounting procedures. Its purpose is to convey an
understanding of financial aspects of a business firm. It may show a position at a moment
of time as in the case of a balance-sheet or may reveal a service of activities over a given
period of time, as in the case of an income statement.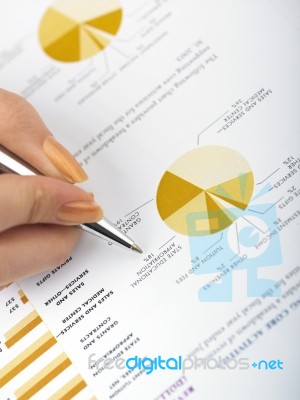 [Post Image Courtesy of Adamr at FreeDigitalPhotos.net]
Financial statements are the summary of the accounting process, which, provides
useful information to both internal and external parties. John N. Nyer also defines it
"Financial statements provide a summary of the accounting of a business enterprise, the
balance-sheet reflecting the assets, liabilities and capital as on a certain data and the income statement showing the results of operations during a certain period".
Financial statements generally consist of two important statements:
(i) The income statement or profit and loss account.
(ii) Balance sheet or the position statement.
Apart from that, the business concern also prepares some of the other parts of
statements, which are very useful to the internal purpose such as:
(i) Statement of changes in owner's equity.
(ii) Statement of changes in financial position.
Financial Statement Analysis
Reviewed by
Blog Editor
on
Sunday, February 12, 2017
Rating: