The best Motivational Quotes To Keep Up The Good Work are as follows:
(1). "Mind is all that counts. You can be whatever you make up your mind to be." -
By Robert J. Collier
(2). "Nobody's a natural. You work hard to get good and then work to get better. It's hard to stay on top." -
By Paul Coffey
(3). "There is only one thing that makes a dream impossible to achieve: the fear of failure." -
By Paulo Coelho
(4). "I'd rather be hated for who I am, than loved for who I am not." -
By Kurt Cobain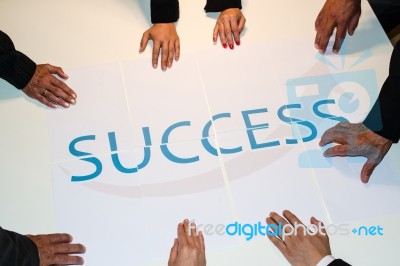 [Post Image Courtesy of Franky242 at FreeDigitalPhotos.net]
(5). "We need to empower our people so they can take more responsibility for their own lives in a world that is ever smaller, where everyone counts...We need a new spirit of community, a sense that we are all in this together..." -
By Bill Clinton
(6). "What we have to do... is to find a way to celebrate our diversity and debate our differences without fracturing our communities." -
By Hillary Clinton
(7). "Honor lies in honest toil." -
By Grover Cleveland
(8). "Leaders who win the respect of others are the ones who deliver more than they promise, not the ones who promise more than they can deliver." -
By Mark A. Clement
Cheers!
Motivational Quotes To Keep Up The Good Work
Reviewed by
Blog Editor
on
Tuesday, December 27, 2016
Rating: