The best Wallpaper Of Motivational Quotes are as follows:
(1). "He is great enough who is his own master." -
By Bishop Hail
(2). "If you wish success in life, make perseverance your bosom friend, experience your wise counselor, caution your elder brother, and hope your guardian genius." -
By Jospeph Addison
(3). "Impatience never commanded success." -
By Edwin H. Chapin
(4). "Careful thinking and hard work will solve nearly all your problems. Try and see for yourself." -
By Ullery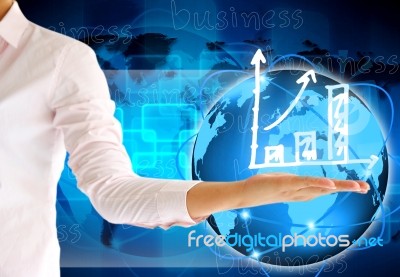 [Post Image Courtesy of Sommai at FreeDigitalPhotos.net]
(5). "The talent of success is nothing more than doing what you can do, well." -
By Henry W. Longfellow
(6). "The man who makes a success of an important venture never wails for the crowd. He strikes out for himself. It takes nerve, it takes a great lot of grit; but the man that succeeds has both. Anyone can fail. The public admires the man who has enough confidence in himself to take a chance. These chances are the main things after all. The man who tries to succeed must expect to be criticized. Nothing important was ever done but the greater number consulted previously doubted the possibility. Success is the accomplishment of that which most people think can't be done." -
By C. V. White
(7). "If at first you don't succeed, try, try again. Then quit. There's no use being a damn fool about it." -
By W.C. Fields
(8). "Success is the sum of small efforts, repeated day in and day out." -
By Robert Collier
Cheers!
Wallpaper Of Motivational Quotes
Reviewed by
Blog Editor
on
Friday, December 23, 2016
Rating: