With the right inspiration at hand, students in school can easily read their books, take their studies more seriously than before and excel as they make sincere efforts. Some of the best inspirational quotes for students that we have to share with you all on this platform today includes the following quotes presented below:
(1). "And that is how change happens. One gesture. One person. One moment at a time." -
By Libba Bray
(2). "Maybe who we are isn't so much about what we do, but rather what we're capable of when we least expect it." -
By Jodi Picoult
(3). "We are designed with a dreaming brain and a hopeful spirit; it is our nature to envision the life of our dreams. And while dreaming comes easy to us, we must never forget that it takes strength, dedication, and courageous action to bring that dream to life." -
By Steve Maraboli
(4). "The darkest hour in any man's life is when he sits down to plan how to get money without earning it." -
By Horace Greeley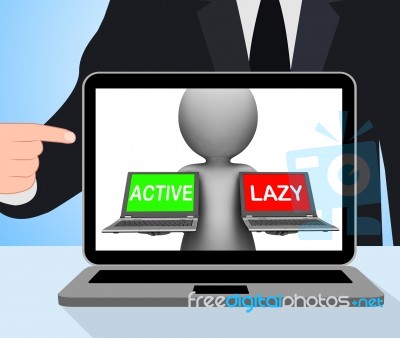 [Post Image Courtesy of Stuart Miles at FreeDigitalPhotos.net]
(5). "If we will be quiet and ready enough, we shall find compensation in every disappointment." -
By Henry David Thoreau
(6). "Adversity has the effect of eliciting talents, which in prosperous circumstances would have lain dormant." -
By Horace
(7). "May the sun bring you new energy by day, may the moon softly restore you by night. May the rain wash away your worries, may the breeze blow new strength into your being. May you walk gently through the world and know its beauty all the days of your life." -
By Apache Blessing
(8). "I hope that in this year to come, you make mistakes. Because if you are making mistakes, then you are making new things, trying new things, learning, living, pushing yourself, changing yourself, changing your world. You're doing things you've never done before, and more importantly, you're doing something. So that's my wish for you, and all of us, and my wish for myself. Make new mistakes. Make glorious, amazing mistakes. Make mistakes nobody's ever made before. Don't freeze, don't stop, don't worry that it isn't good enough, or it isn't perfect, whatever it is: art, or love, or work or family or life. Whatever it is you're scared of doing, do it. Make your mistakes, next year and forever." -
By Neil Gaiman
Hope you are now fully motivated by these few words of wisdom and courage. You can also contribute to the list by dropping other favourite short inspirational quotes for students in school so as to motivate them and other readers here too for success. Have a great day ahead!
Best Inspirational Quotes For Students in School
Reviewed by
Blog Editor
on
Friday, November 18, 2016
Rating: