Keep on keeping on irrespective of how the storms of life weighs on you. All you need to do is to persevere and your effots will surely pay at the long last. Here are short inspirational quotes about perserverance for you and your friends to read and get motivated to work hard to the victorious end. They are as follows:
(1). "Courage is what it takes to stand up and speak; courage is also what it takes to sit down and listen." -
By Sir Winston Churchill
(2). "A ship is safe in harbor, but that's not what ships are for." -
By William G.T. Shedd
(3). "Courage doesn't always roar. Sometimes courage is the little voice at the end of the day that says I'll try again tomorrow." -
By Mary Anne Radmacher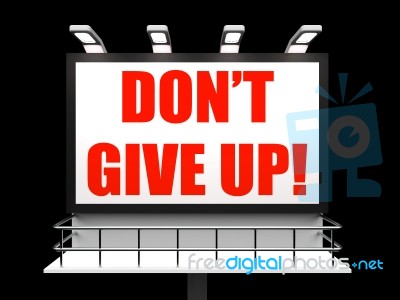 [Post Image Courtesy of Stuart Miles at FreeDigitalPhotos.net]
(4). "Life shrinks or expands in proportion to one's courage." -
By Anaïs Nin
(5). "You gain strength, courage and confidence by every experience in which you really stop to look fear in the face. You are able to say to yourself, 'I have lived through this horror. I can take the next thing that comes along.' You must do the thing you think you cannot do." -
By Eleanor Roosevelt
(6). "Unity is strength... when there is teamwork and collaboration, wonderful things can be achieved." -
By Mattie Stepanek
(7). "It takes two flints to make a fire." -
By Louisa May Alcott
So that is it. You can also comment below with other beautiful inspirational quotes on perseverance by popular authors and we shall publish them here instantly for all readers to also read and be inspired for success and victory. Cheers!
Inspirational Quotes On Perseverance
Reviewed by
Blog Editor
on
Saturday, October 15, 2016
Rating: