As you step out today for your daily activities, be charged up and inspired to take the bull by the horn. Here are short inspirational quotes in PNG format that will be of immense help to you. They are thus outlined below for you as follows:
(1). "The greatest good you can do for another is not just share your riches, but to reveal to him his own." -
By Benjamin Disraeli
(2). "If you wait until you can do everything for everybody, instead of something for somebody, you'll end up not doing anything for anybody." -
By Malcom Bane
(3). "If your compassion does not include yourself, it is incomplete." -
By Buddha
(4). "A kind gesture can reach a wound that only compassion can heal." -
By Steve Maraboli
(5). "There is no exercise better for the heart than reaching down and lifting people up." -
By John Holmes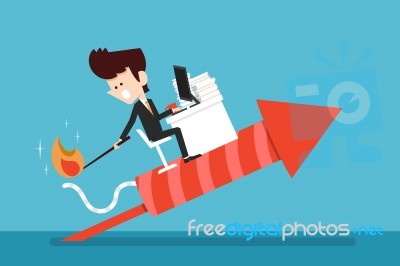 [Post Image Courtesy of BPlanet at FreeDigitalPhotos.net]
(6). "Be kind, for everyone you meet is fighting a harder battle." -
By Plato
(7). "Fear grows out of the things we think; it lives in our minds. Compassion grows out of the things we are, and lives in our hearts." -
By Barbara Garrison
(8). "The simple path: silence is prayer, prayer is faith, faith is love, love is service, the fruit of service is peace." -
By Mother Teresa
(9). "When I say it's you I like, I'm talking about that part of you that knows that life is far more than anything you can ever see or hear or touch. That deep part of you that allows you to stand for those things without which humankind cannot survive. Love that conquers hate, peace that rises triumphant over war, and justice that proves more powerful than greed." -
By Fred Rogers
(10). "Peace cannot be kept by force; it can only be achieved by understanding." -
By Albert Einstein
(11). "Peace comes from within. Do not seek it without." -
By Buddha
(12). "Peace. It does not mean to be in a place where there is no noise, trouble or hard work. It means to be in the midst of those things and still be calm in your heart." -
By Unknown
(13). "All for one and one for all, united we stand divided we fall." -
By Alexandre Dumas
(14). "When one tugs at a single thing in nature, he finds it attached to the rest of the world." -
By John Muir
(15). "An invisible red thread connects those who are destined to meet, regardless of time, place, or circumstance. The thread may stretch or tangle, but will never break." -
By Chinese Proverb
Do you have more short inspirational quotes to share with us here? Quickly do so now using the comment box placed below and we shall publish them as soon as you submit them. It is a pleasure having you read this post today. Kindly share it with your friends now and still stay tuned for more. Cheers!
Short Inspirational Quotes PNG
Reviewed by
Blog Editor
on
Thursday, October 20, 2016
Rating: